The third and final round of the 2012 CIK-FIA U18 World Karting Championship is being held this weekend in Bahrain. There has never been a Karting World Championship held in the Middle‐East, and neither has a major CIK‐FIA international calendar event been organized at night under spotlights.
This is the third season for the very successful CIK-FIA U18 World Karting Championships, and this year Canadian Kami Moreira Laliberté has participated in the Academy division. Utilizing the same spec chassis, engines and tires, the Academy division is the predecessor to the U18 division that allows drivers to select a chassis brand.
Laliberté has been successful thus far this season, currently holding the 13th position in the championship standings after events in Braga, Portugal and Angerville, France. Kami's best result thus far is 11th in Race #1 in France, while he qualified 10th in Portugal. Consistency has given him a shot a top-10 championship result, in his first full season of racing in Europe.
For those interested in watching the CIK-FIA U18 World Karting Championships live from Bahrain, www.CIKFIA.tv will live stream all the races on their website.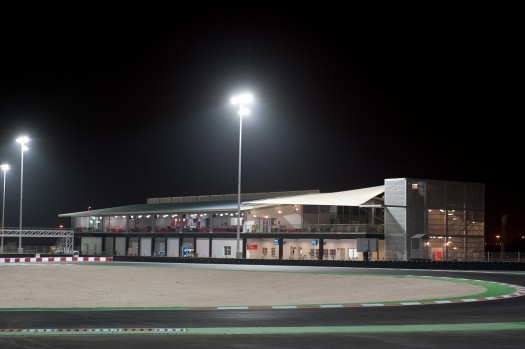 Content: CKN / Photo: cikfia.tv