Latest News
Canadian Open – Your Chance to Qualify for the Rotax Grand Finals in Brazil!
Rotax Max Challenge Canada has released their first information about the Canadian Open event, taking place in beautiful Mont-Tremblant, Quebec from August 30 to September 2, the Labour Day long weekend.
Rotax Max racers will have the chance to qualify for the Rotax Max Challenge Grand Finals, with five tickets up for grabs, one for each category. The tickets are not reserved for Canadian drivers and instead, open to the world. This opportunity presents a great chance for international competitors to compete at one of Canada's best karting tracks and locations.
All Rotax classes will be capped at 30 entries and the Mini-Max and Junior Max categories will utilize the same engine raffle that was a major success at the US Open of New Jersey a few weeks ago. The Senior Max category may also be an engine raffle, with it to be confirmed as of writing. Rotax DD2 and DD2 Masters racers will use their own engines.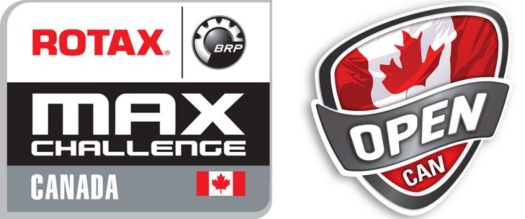 The engine raffle will take place on Wednesday, August 29. Practice will begin on Thursday, August 30, with the event officially starting on Friday, August 31 with Qualifying and the crowning of Champions on Sunday, September 2.
Registration for the race will open on Thursday, July 26 through the MaxChallenge.ca website. Pre-event registration will close on August 24, with all entries after that date subject to a $150.00 late fee.
Support classes have not been confirmed yet, but it is expected that some Briggs & Stratton categories will be a part of the big event.
Following the success of the US Open of New Jersey, we are really looking to the Canadian Open. It will be the last chance for Canadian drivers to qualify for the Rotax Max Challenge Grand Finals and represent Team Canada in Brazil. Currently, four Canadian drivers are qualified, Jason Leung and Thomas Nepveu in Junior Max as well as Coltin McCaughan and Samuel Lupien in Senior Max.
The read the official fact sheet, click http://maxchallenge.ca/canadian-open-fact-sheet/.