Latest News
Canadian Celebrities Show their Support for Sunnybrook at the Bay Street Grand Prix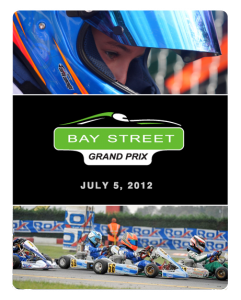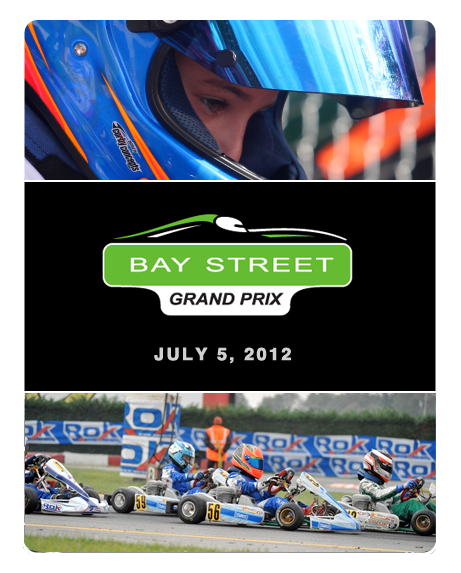 To kick off the Bay Street Grand Prix, Canadian celebrities will put the pedal to the metal in the ultimate go-kart racing extravaganza in support of Sunnybrook's Women & Babies Program.
Spearheaded by philanthropists Andrew and Cathy DeFrancesco, the Bay Street Grand Prix will see some of Canada's top business executives get behind the wheel in hopes of raising $400,000 for the program at Sunnybrook Health Sciences Centre. The celebrity race will kick off the event, and hip hop artist Flo Rida will headline the after-party with a special performance at the Liberty Grand the same evening.
Inspired by their son Devlin's early start in life, the DeFrancescos have devoted much of their philanthropy to supporting Sunnybrook's Women & Babies Program. Born 15 weeks early and weighing just one pound, Devlin spent four months in the neonatal intensive care unit. Today, Devlin is a healthy 12-year-old, preparing himself for a promising career as a race car driver, having won races across North America and setting his sights on Europe.
WHAT:                 The Bay Street Grand Prix Celebrity Race
WHO:
Devlin DeFrancesco, 12-year-old kart racer and Sunnybrook NICU graduate
Elvis Stojko, two-time Olympic silver medalist figure skater
Amanda Lang, anchor of The Lang and O'Leary Exchange on CBC News Network
Nick Kypreos, former left wing for the Toronto Maple Leafs
Stefan Brogren, star of the hit Degrassi series
Jason Arnott, centre for the St. Louis Blues
Brian Stemmle, Canadian skier in the 1988 through 1998 Winter Olympic Games
Rudy Blair, music reporter with 680 News
Rick Campanelli, television personality on Entertainment Tonight Canada
WHEN: 
Thursday, July 5, 2012
Celebrity race – 10:20 a.m. to 11:30 a.m.
Flo Rida concert – 8:30 p.m.
WHERE:
Toronto Exhibition Place (see map below)
200 Princes' Blvd.
More information can be found at www.baystreetgrandprix.ca.
About Sunnybrook's Women & Babies Program
From fertility, pregnancy and birth to mature women's health, Sunnybrook's Women & Babies Program is a world leader in teaching, patient care and scientific discovery. The Women & Babies Program offers expert, personalized care for women and their families before, during and after pregnancy. Sunnybrook delivers 4,000 babies a year, one-quarter of which are high-risk deliveries and require specialized care for mother and baby. Specializing in high-risk pregnancy and critically ill and premature babies, Sunnybrook deliver one in five babies in Ontario weighing less than three pounds.
About the Honda Indy Toronto
The Honda Indy Toronto takes place July 6 to 8, 2012 on the streets surrounding Toronto's Exhibition Place. With 26 years of IndyCar racing history in Toronto, the Honda Indy Toronto is among the most respected motorsports events in North America and includes the world's fastest racing series, celebrity athletes, and a festival of live entertainment. For more information, visit hondaindytoronto.com.