For those who are excited to see the shifter kart category grow in the province of Ontario, there is another incentive to bolt on a six-speed ROK Shifter engine and go racing. With support from Vortex and OTK USA, one driver will travel to Italy to compete in the ROK Cup International Final this October.
Introduced for 2017, the VEGA Cup is a Shifter Kart championship for the province of Ontario that will see the category race alongside the Champion Ron Fellows Karting Challenge (CRFKC) and Canadian Karting Challenge (CKC) on select dates. While the category is open to all types of shifter engines, those racing on the ROK Shifter platform will be scored separately for this prize with the champion earning the opportunity to race in Italy at the famous South Garda Karting track.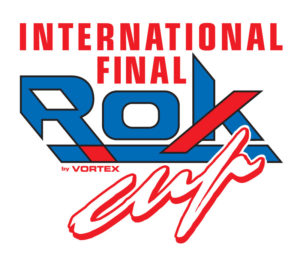 The four-race VEGA Cup will compete at Innisfil Indy on June 11 with CKC followed by two races at Mosport Kartways with the CRFKC, July 8 and July 30 followed by the crowning of a champion at the Shannonville Motorsports Park on August 6 with the CKC. The Shifter category will also compete at the ASN Canadian National Karting Championships at Mosport Kartways on August 24-27.
The ultimate prize winner will be confirmed at the ASN Canadian Nationals as the fifth and final round for the ROK Shifter drivers to accumulate points.
For more information you can contact Daniel Di Leo at Goodwood Kartways (905-640-5278) or Tony Launi at Innisfil Indy (905-775-4686) or Terry Ventresca at VSR (519-830-3448)