By: Formula Kart Productions / Florida Winter Tour
This weekend, March 21-23, the Rotax MAX Challenge competitors of Formula Kart Productions Florida Winter Tour, presented by Ocala Gran Prix, invade the Orlando Kart Center in their search for glory in a multitude of international racing championships. At stake are drivers, nations and manufacturers championships and invitations to the Rotax MAX Challenge Grand Finals, the karting world championships for Rotax MAX Challenge competitors.
The culmination of the 2014 FWT IRMC season, which began back in January in Homestead, Florida, will bring to a close a season which has seen more than 265 drivers from 24 countries give us some of the greatest battles in the history of the FWT. And as these battles continue on the seven-tenths mile long Orlando Kart Center track, with its long straight and generous passing areas, the spectacle will be one any race fan will want to witness either in person or online at FWT LIVE!, the sports original live, interactive streaming broadcast.
FWT IRMC CHAMPIONSHIPS
Some of the most closely contested battles are in the classes for the youngest competitors, the Micro and Mini MAX classes. In GT7 Motorsports sponsored Micro MAX, Reece Gold (USA), Matheus Morgatto (Brazil) and Arias Deukmedjian (USA) have been trading wins all season long and look set for an outstanding season finale.
In the AM Engines sponsored Mini MAX standings, Brazilians Gianluca Petecof and Caio Callet stand atop the list. However, strong challenges by Sergio Terife (Venezuela) and Matthew Latifi (Canada) cannot be overlooked. Also in the mix are U.S. challengers Michael d'Orlando, Harry Coulton and Nick Brueckner, the defending FWT champion of the class.
In the Masters classes, Rolison Performance Group sponsored MAX Masters and Decal Zone sponsored DD2 Masters, Venezuelan Luis Schiavo has demonstrated to everyone just how strong his racing program is by dominating both classes. His six wins in eight attempts is beyond impressive, especially considering he's committed to two classes against others concentrating on just one. However, as strong as his position is, neither class championship is secure and other drivers, most notable the ones who have won in these classes in 2014, Derek Wang (USA) and Scott Falcone (USA), are not out of either championship.
The battle in PSL Karting sponsored Rotax Junior is another that will go down to the last race on Championship Sunday. The points lead is currently held by PSL's Pedro Cardoso (Brazil) but a strong challenger is right on his heels in the form of Austin Garrison (USA). Both drivers have shown speed and consistency this year and with an invitation to this year's Grand Finals on the line we expect a great shootout between these two talented young men.
At last year's Rotax MAX Challenge Grand Finals in New Orleans Oliver Askew had the home crowd on their feet as he stormed from the back of the field in the final to finish on the podium. With his excellent form so far this year the young Floridian could be one weekend away from returning to the Grand Finals for a fourth time by winning the MRP Motorsport sponsored Rotax Senior championship. However, as dominant as Oliver has been in the standings the races have always been real nail-biters right to the end. Should Askew falter in Orlando look for his biggest challenges to come from his Ocala Gran Prix teammate Kyle Kirkwood (USA), newly crowned FWT TaG Senior champion Zachary Claman DeMelo (Canada) or last year's Junior MAX FWT champion Thomas Issa (Jamaica).
In SH Karting sponsored Rotax DD2 the battle for dominance among the kings of Rotax competition wages between two young guns that have been mainstays of Florida Winter Tour competition since their Micro and Mini days. After four event races Daniel Formal (USA) and Nick Neri (USA) find themselves separated by only five points, a virtual dead heat going into the last weekend of competition. Just behind the top two, Alessandro Bressan (USA) will also have a say in the championship before all is settled.
The drivers championships are only part of the FWT championship chase. Driver points also contribute towards the hotly contested Nations and Manufacturers Cup races. After the Ocala rounds the United States retains a commanding lead in the Nations Cup standings over Canada, Venezuela, Colombia and Brazil. In the Manufacturers Cup battle, Tony Kart still retains the number one ranking over CRG and after this weekend, we'll find out if they can win the title for their third year in a row.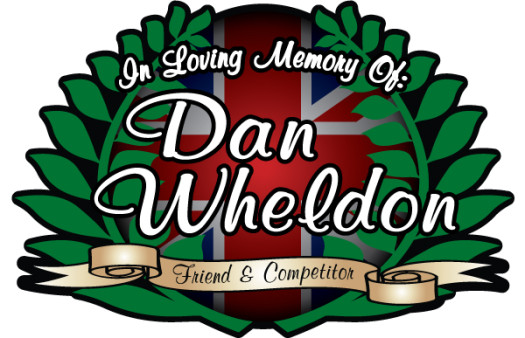 DAN WHELDON / FWT KARTING AMBASSADOR AWARD
This weekend in Orlando we'll also witness the third year that the Dan Wheldon/FWT Karting Ambassador Award will be presented to one deserving FWT participant. Formula Kart Productions still wants to hear from you as to who you believe is the most deserving recipient.  Remember, the award is not specifically intended for a driver, but for any FWT participant that embodies all the qualities that Dan himself brought to our great sport.
This award is presented annually to the FWT participant who best represents karting with a fiercely competitive spirit, a helpful and positive attitude and a professional image. If you know someone you feel deserves this award please share your candidate with us by emailing the FKP staff at live@floridawintertour.com and let us know why you feel they deserve the award.
GROUND BREAKING COVERAGE
With great weather expected and a fast, competitive, challenging track this weekend will be one you don't want to miss. So make your plans to attend this weekend's races here in Orlando, Florida. And, as always, if you can't make it in person, be sure to log into FWT LIVE! the sports original interactive live streaming broadcast. And be sure to send comments and shoutouts to the FWT Live staff by emailing them at live@floridawintertour.com
******
The Florida Winter Tour is owned and operated exclusively by Bill Wright of Formula Kart Productions. The FWT is one of the world's longest running, largest and most geographically diverse karting programs. In 2013 the 15th Annual FWT featured more than 340 drivers from 26 countries and all six karting continents, and for the sixth consecutive year was the world's largest official Rotax Max Challenge series.